The Relationship Begins. Meeting someone, they appeal to you. You want to learn more, when you do they appeal even more. Many of their thoughts are yours and you feel the same way, yet they define you. They add meaning to your life,purpose. You want so much to please them and be loved by them.
As you grow to love them more they affect your daily life. You avoid actions that would displease them. You wish everyone could enjoy what you have found, so you tell them, but they don't really listen. You tell all your family and friends, but they just don't feel as you do.

You feel responsible for them, you pour out your heart that they might see the importance of seeking a relationship with who has lifted you so high. You admit it does take time learning about Him, but it's so satisfying. You can't express enough, how this Love has changed your life.
The Relationship: This is what we are to Jehovah God. He enjoys relationships with His Spirit Sons. It's the most valuable item we can attain. Much like spirits, our relationship is not physical.We are not a race or class, we are not male or female, we are not rich or poor, we are a Relationship or lack there of. He see's us by what we ask for and what we really want, by what we believe on the inside and live on the outside. He see's us by our efforts to really know Him or our attempts to ignore Him. Do we view life as a gift or an accident of evolution? Do we recognize His value on truth or do we prefer not to think about it? Do we abstain from practices solely because of our respect for Him or do we eagerly participate with no remorse? Is the person we are with Him different from the one we are when were away?

What should your relationship be like? In many ways it is just like a marriage. When you meet your mate and fall in love, you fall in love with one person, not many. God is One, One Mind, One Person, One God, Jehovah is His Name.

In marriage you speak with one another everyday, God has written you many letters that will endear you to Him, as you empty yourself of pains and worry, because you know He hears you.

In Marriage, you dedicate your love to your mate for all your life, In your relationship with Jehovah God, you dedicate your life to Him for eternity, He will never leave you nor forsake you.He desires as much from you when they speak bad of Him.

In marriage the two share intimate details with each other, with Jehovah you will share things He already knows and by His Spirit He will share thoughts with you.

In marriage the two of you look forward to ever-increasing Happiness, Peace and Contentment, with Jehovah, He will share with you His Hopes for you and share images of your future life together.

In your marriage there will times where communication is hindered, this is true with God too. You may remember where you did or said something that may have offended Him. Just as you would ask your mate for forgiveness, you must ask God for forgiveness, while not returning to the error again.

In any marriage today, it may be awkward in the beginning, even if you don't have the words,He understands.He has many long time friends that have enjoyed a relationship for scores of years that answer many questions.

His Greatest Hope is that you will find eternal happiness, no matter your age, we are all children, looking for the best outcome amid a troubled and painful world.The Greatest Peace and Happiness can be had after these awkward days if we seek a relationship with He who has Loved Us So Much.

He has made you a promise 3 times that you may believe "…everyone who calls on the name of Jehovah will be saved"

Joel 2:32, Acts 2:21, Romans 10:13

Please Click the Image for a preview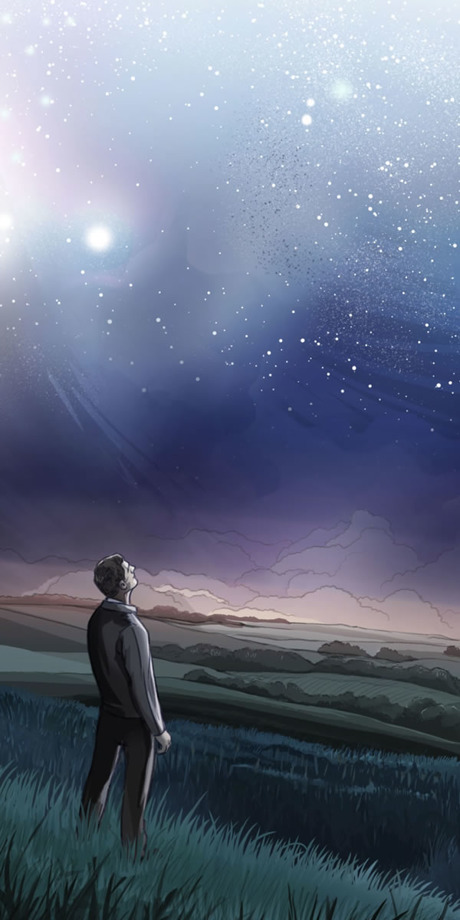 The Journey through eternity starts here with the necessities